Kashi IPDS Project Monitoring App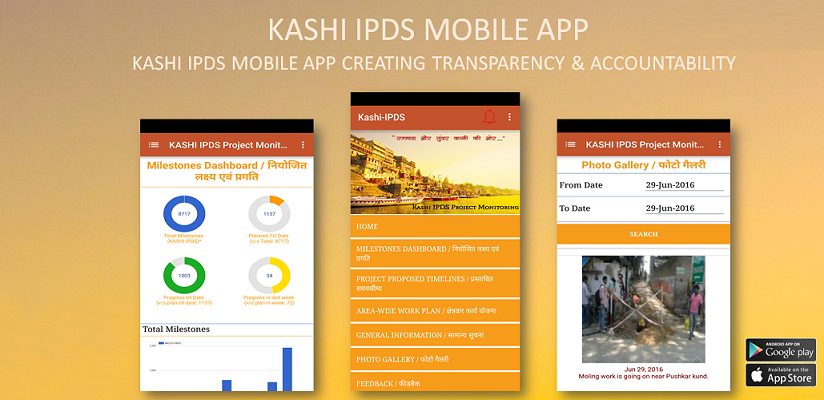 The Honorable Union Minister (Energy and Coal) Shri Piyush Goyal Launched "Kashi IPDS Project Monitoring" Mobile App in Varanasi for a new landmark of transparency.
The Project Monitoring Mobile app designed by Mobineers Info Systems Pvt Ltd on "AppSavy Platform" for addresses IPDS activities in real-time and provide details of plan, progress of various activities, the proposed timelines, and area-wise work plan for better information dissemination.
This app is user-friendly cloud based feature which could be helpful to real time analysis Kashi IPDS (Integrated Power Development Scheme) activities of state governments and communicate their programs to a large addressable base of citizens, and even receive feedback on the performance on a regular basis.
Easy To Use & Download
This Android & IOS based app is very easy to download and access. User can just visit Play store or App Store and download the app without any hassles.
Benefit of Project Monitoring App
Real-time monitoring of Kashi-IPDS activities.
Better Accuracy and Transparency.
Improved project planning and monitoring
Resource Optimization.
Timely communication from sites

For more information,Kashi IPDS Project Monitoring..